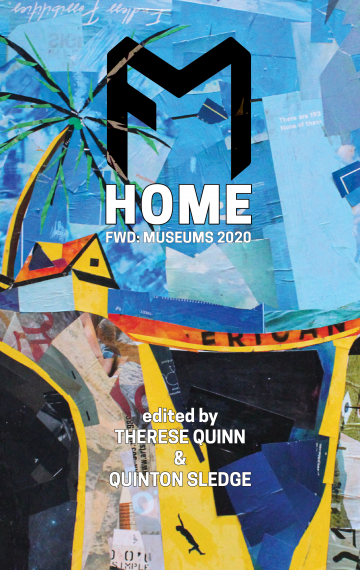 25.00 USD
Publisher:

StepSister Press

Editor:

Therese Quinn & Quinton Sledge

Available in:

Paperback, PDF, eBook formats

ISBN:

978-1732698956

Published:

December 15, 2020
How do museums respond to the urgency of the moment?
In what ways can they be transformed to foster justice work? Fwd: Museums Journal, an interdisciplinary, peer-reviewed publication, shares critical analysis, interventions, and dialogs focused on museums and other sites of cultural work. Our contributors reexamine, critique and challenge museums as socially responsive spaces.
In our fifth issue, themed "Home," you will find visual art, essays, poetry, research, reviews and other creative forms addressing:
The interrelatedness of baskets, weaving, and home
Decolonizing parklands and conservation
Ancestors who are howling, yet can teach us to survive every day
Sankofa journeys centering African American homes and history
University library exhibitions as feminist pedagogy
Transforming the white cube
Now it's your turn.
We're looking Fwd to continuing the conversation.
Visit the journal site for the latest updates: https://fwdmuseumsjournal.weebly.com/.